Mental Game Coach Ann Zaprazny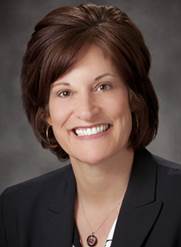 Professional and Personal Experience
Are you an athlete who invests all you time in your sport only to fall short? I can relate to that…
As a 3 sport athlete growing up, and a Division 1 scholarship athlete at the University of Delaware, coaches said I had "a lot of potential."
I had a nice level of success. But I did not have as much success as I could have…
The reality was, I lacked the mental game to match my physical game.
As a parent and as a coach, I see it all the time…
Athlete's invest time physically training, only to be filled with self doubt, fragile confidence, poor emotional control and more.
I want more for the athlete's I coach.
The myth: Physically train harder and you will achieve the results you desire.
The reality: Train smarter. Train both your mind and your body to achieve the results you desire.
I have invested years helping others perform at and be their best in the corporate world.
I became a Certified Mental Game Coach and the CEO of Great Sports Minds, LLC in 2016 to help athletes, teams and coaches master the mental skills they need to perform their best.
Mental training, just like physical skill training, takes time and practice. Don't make the mistake that many athletes make…
There is no quick fix!
Make your physical training investment pay off by adding mental game training to your routine.
Profession Experience
CEO, Great Sports Minds (2016)
Senior Vice President, Erie Insurance (2017– 2009) Responsible for financial performance, staff development and agency management for $6B field operation in 12 Mid-Atlantic States.
Education
Certified Mental Game Coach, May 2016
MS, Sport Science with Concentration in Sport Psychology, Lock Haven University (Dec 2015)
Executive Education programs @ Smith College, Wharton School of Business, Kellogg School of Business
MS, Occupational Safety & Health, New Jersey Institute of Technology (1990)
Completion 200 hr. Life and Business Coaching Program @ www.CoachU.comn (1990)
BA, Chemistry, University of Delaware (1986)
Athletic Experience
Road Races, Biathlons, Hershey Half Marathon
Scholarship, Division 1 Women's Basketball @ University of Delaware 3 seasons
Track, ( 400 IM Hurdles, High Jump) University of Delaware
East Brunswick High School: Basketball, Cross Country, Track
Coaching Experience
Youth Sports Coach – Soccer, basketball, several recreation teams since 1986
Varsity Girls Basketball Team, Immaculate Conception High School, Montclair, NJ 1989-1991 (Ranked 12th in State, State Final Championship appearance)
Girls AAU Basketball Team – Several seasons, development program for Immaculate Conception High School, Montclair, NJ